Daniel Padilla
Senior Graphic Designer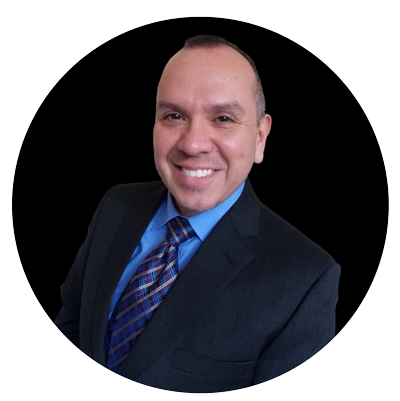 ABOUT ME
Accomplished Senior Graphic Designer with hybrid experience in the creative and business industry. Multifaceted talents in the directing, production, and composition, of creative art design. Self-starter who takes initiative with training colleagues on job functions, brand and file management. Strong computer/software knowledge, as well as excellent interpersonal and communication skills. Enthusiastic collaborator of ideas with others. Committed to TEAM success.

Bachelor's Degree
Art and Design, 1992 – 1995
______________________________

 Associate in Applied Science
Advertising, Design and Illustration, 1989 – 1992

Elk Grove Village IL
Senior Graphic Designer
(October 2011 – November 2018)
Web Content and Social Media Manager 2014-2018
Owners of American Mattress created a position specifically for me. Managed all creative.

Supported

sales team of 100 including internal office employees of 10.

Oversaw branding of collateral including brochures, signage, in-room, promotional materials and digital media.

Negotiated with vendors to get the best rates on print, saving company 5% that would be generated towards extra advertising promotions.

Enhanced website redesign with UX and UI Design, improved content, worked with web developer and expanded our online sales.

Worked closely with owners and team to discuss projects, problem solve and meet project timelines

Helped maintain and enhance new look to company branding.

Supported sales team by supplying them with marketing materials to promote in their stores that boosted company revenue.

Effectively increased online reviews and ratings by improving customer service reliability through

response

of customer comments in a timely manner.

Managed the media presence with Email Marketing, Social Media, Photography, Shopify, Magento, Video Editing & HTML

Hoffman Estates, IL
Contract Graphic Designer
(September 2009 – October 2011)
Provided national marketing support for internal and external Serta employees and sales representatives.

Graphic design: Presentations, quarterly promotional kits, direct mail, web banners, and webmail, digital retouching and color correcting, posters, price tags, catalogs, display materials, branding, sales support materials, billboards, and more.

Naperville, IL
Contract Graphic Designer
(June 2009 – August 2009)
Graphic design: Catalogs, direct mail pieces, sell sheets and emails.

Created page layouts and prepared files for prepress.

Prepared images for print and online publication.

Converted existing Quark and Illustrator templates into new InDesign files

Itasca, IL
Senior Graphic Designer
(September 2005 – May 2009)
Created marketing collateral, such as executive-level presentations, posters, flyers, brochures, logos,

t-shirts, web designs, flash animation, digital photography, and other custom print projects for sales meetings, clients and conferences around the country.

Maintained and facilitated quality control for client advertising through art direction and project management.

Coordinated and coached 20+ employees on PC Adobe software.

Initialized template-based layout system and prioritized workflow within strict timelines for all projects.

Bedford Park, IL
Graphic Designer, Illustrator
(October 1999 – December 2004)
Collaborated with marketing managers: on strategy and design solutions

Created print collateral that focused on customer response and increased sales

Graphic design: Brochures, direct mail, posters and sell sheets

Scheduled, produced and supervised in-house/on-location photo shoots

Managed vendors such as photographers, stylist, models, professional printers